MANUAL PRODUCTION
AND PROCESSING
1
We use 12-month-old adult pig half-carcasses or around 6-month-old whole piglets.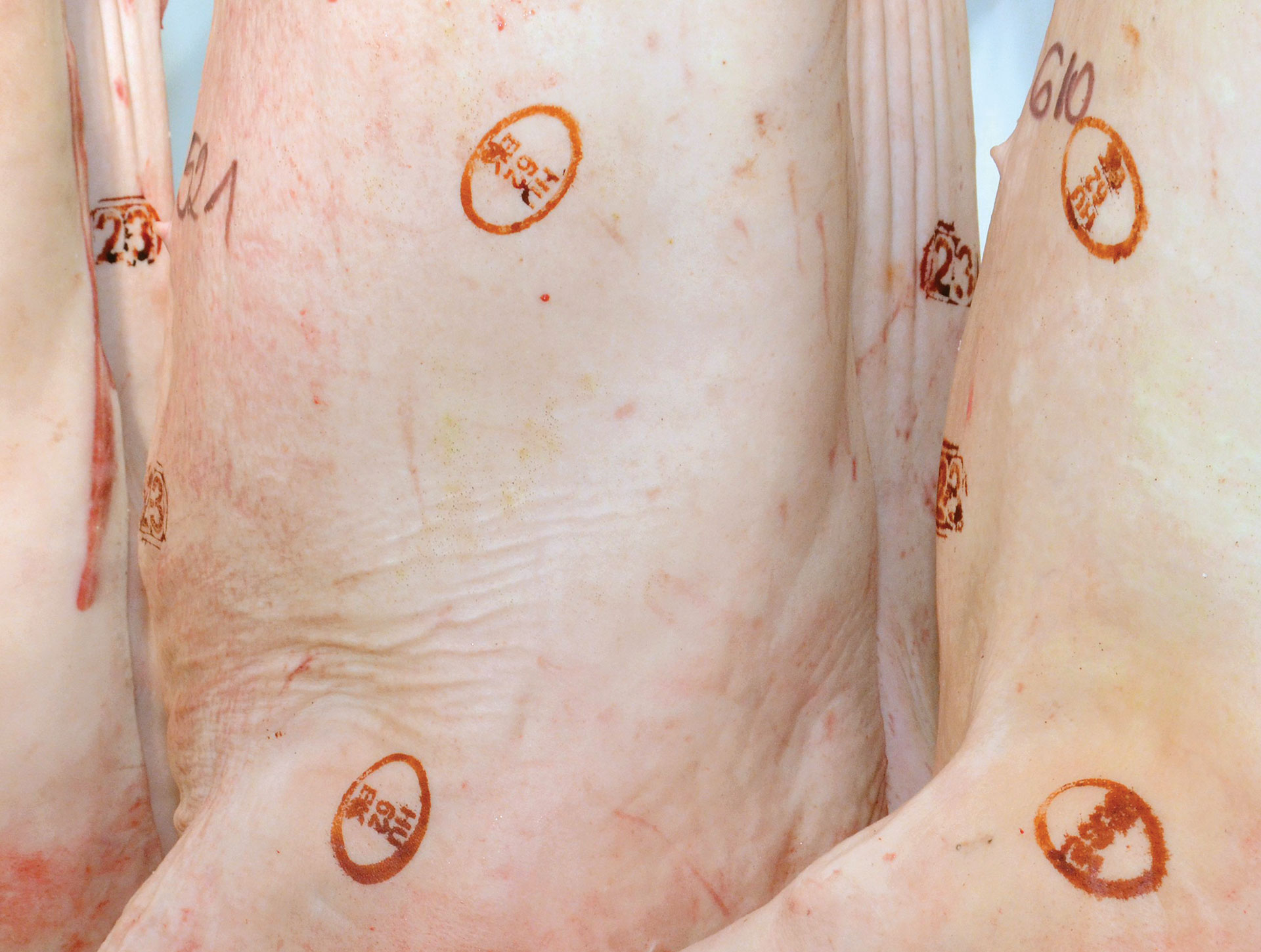 2
The meat is completely deboned by hand.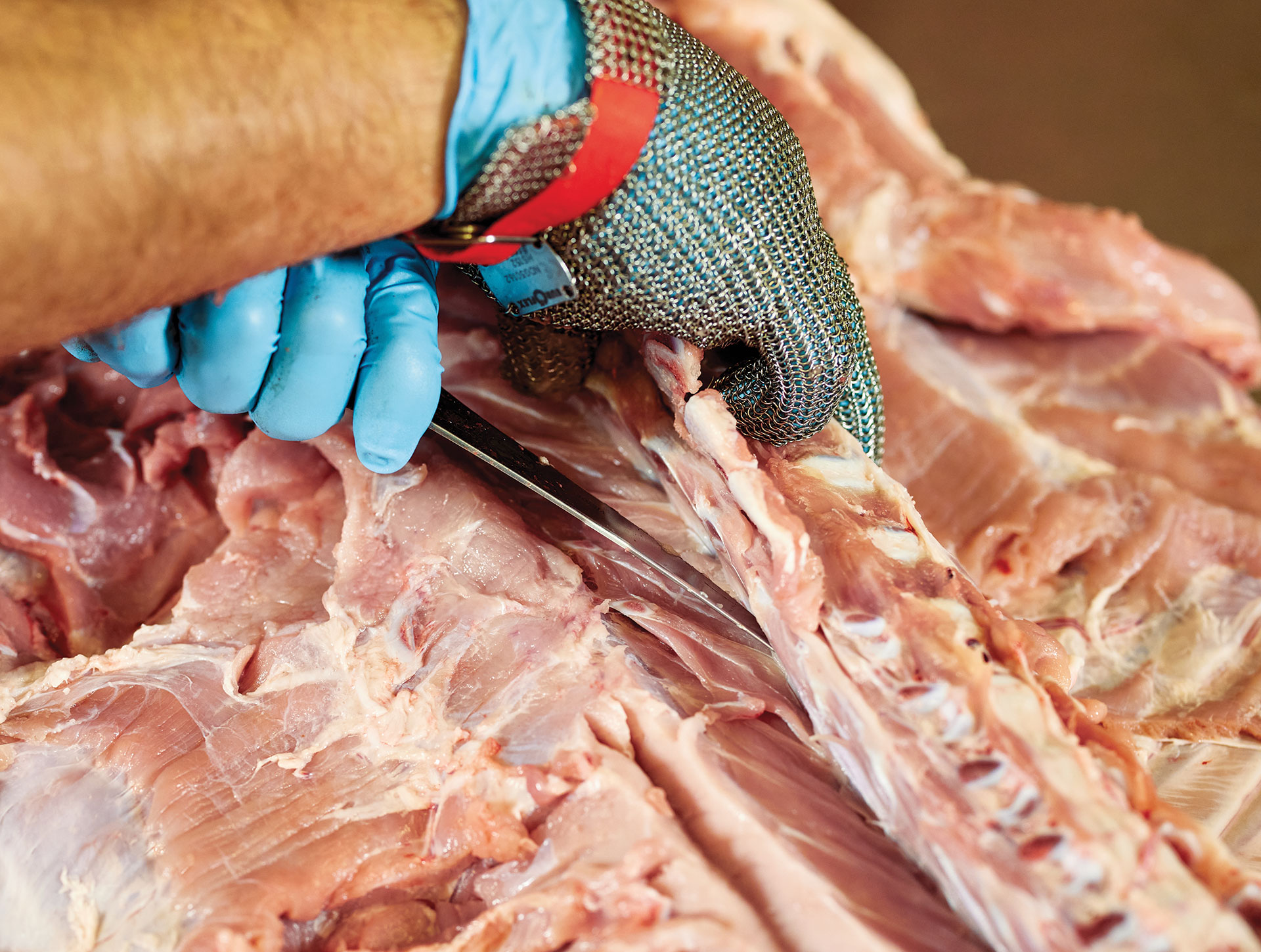 3
The meat is seasoned exclusively by hand.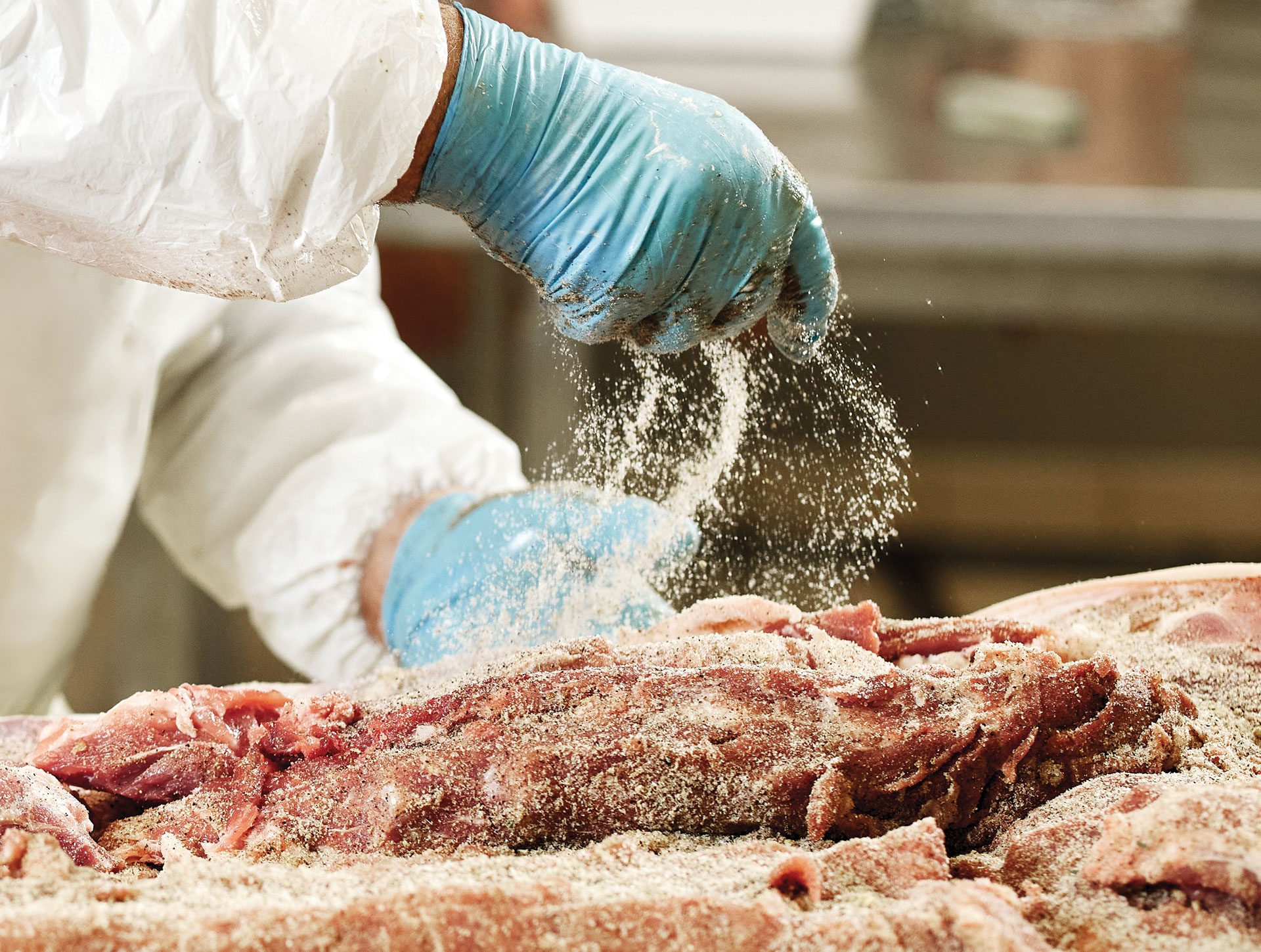 4
The porchetta is sewn by hand and then mechanically tied, thus creating a compact roll.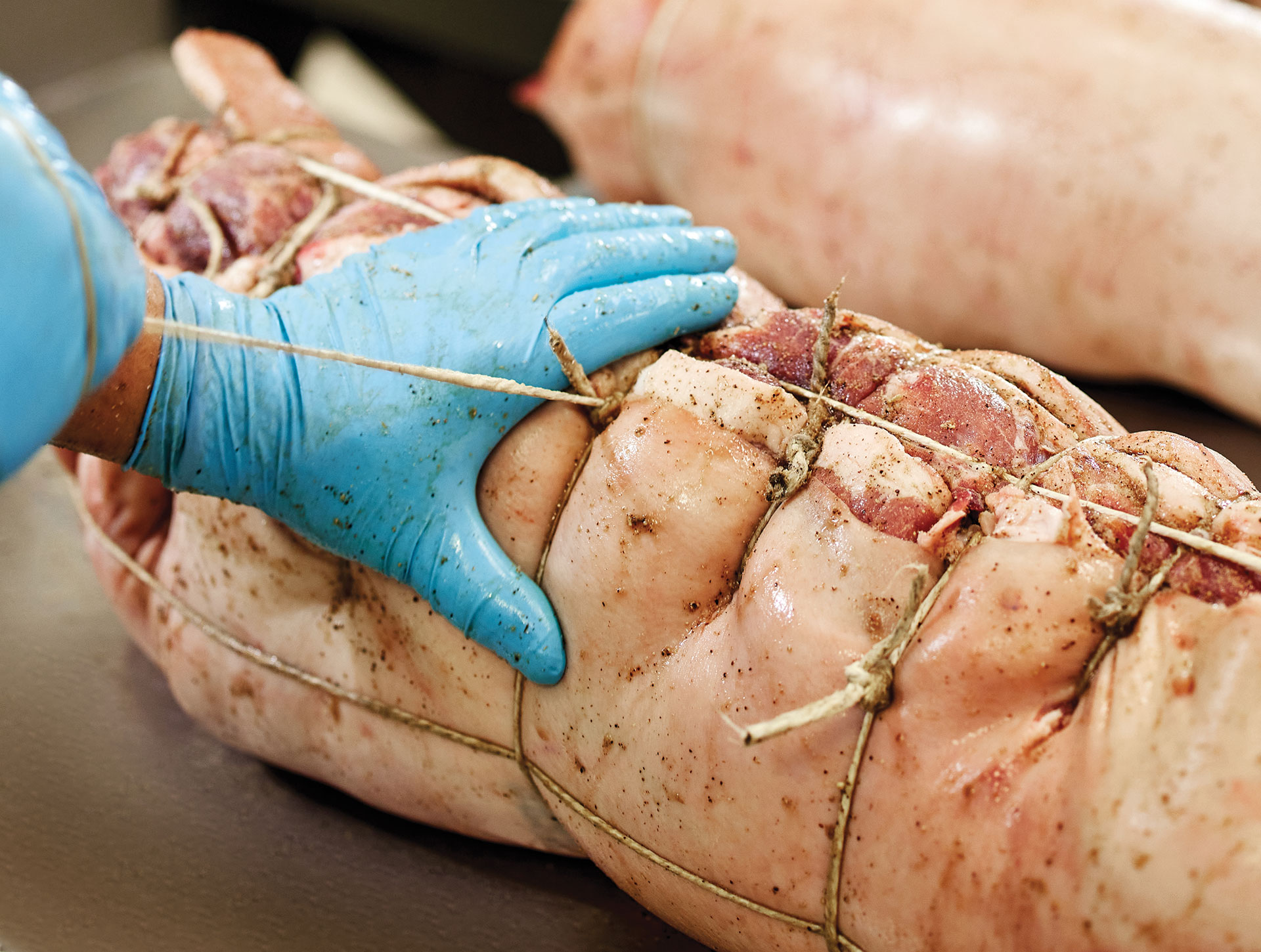 5
It is placed in gas ovens and baked for about 6 hours.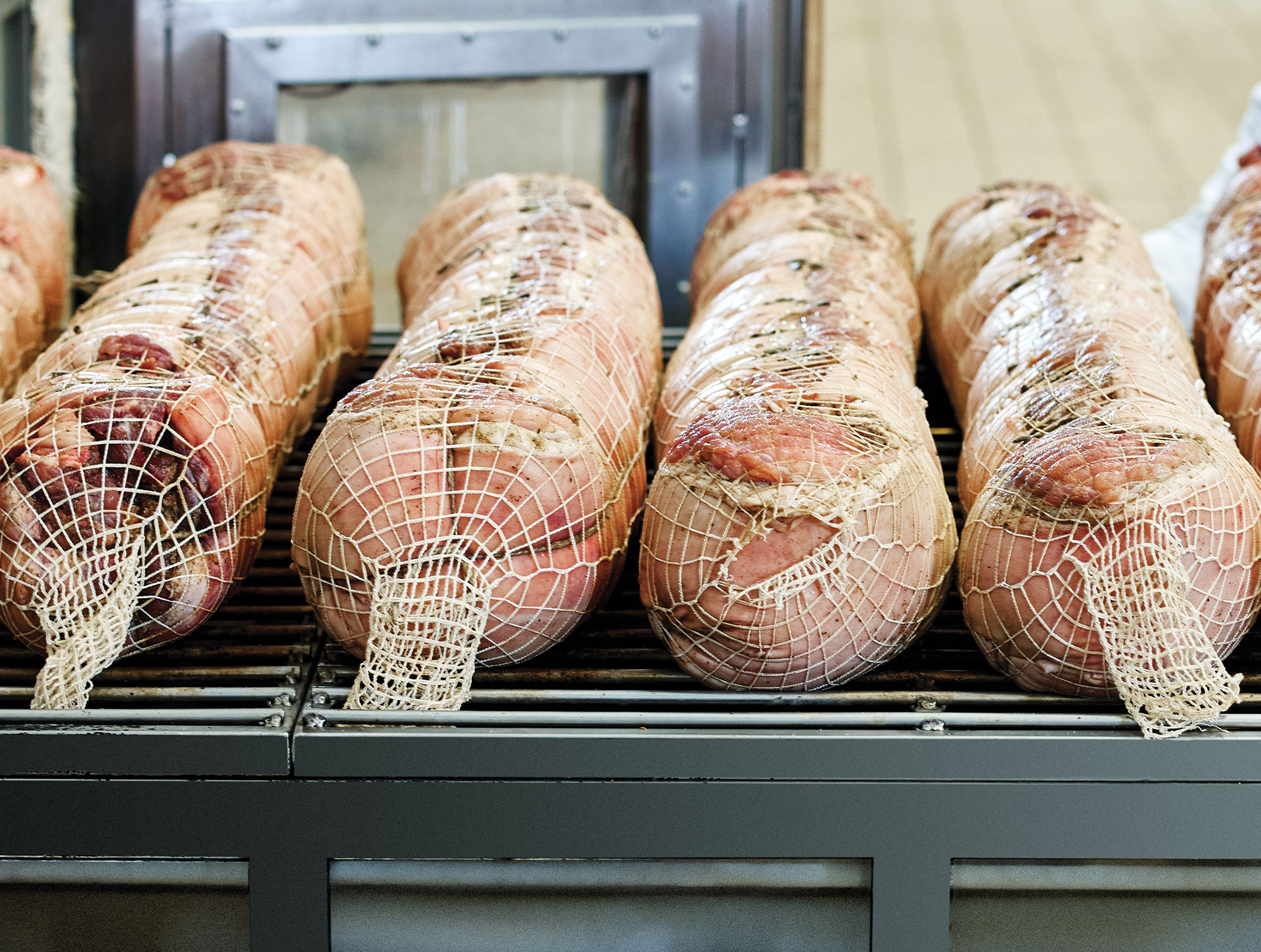 6
After cooking, the porchetta is stored in a blast chiller for about 15 hours.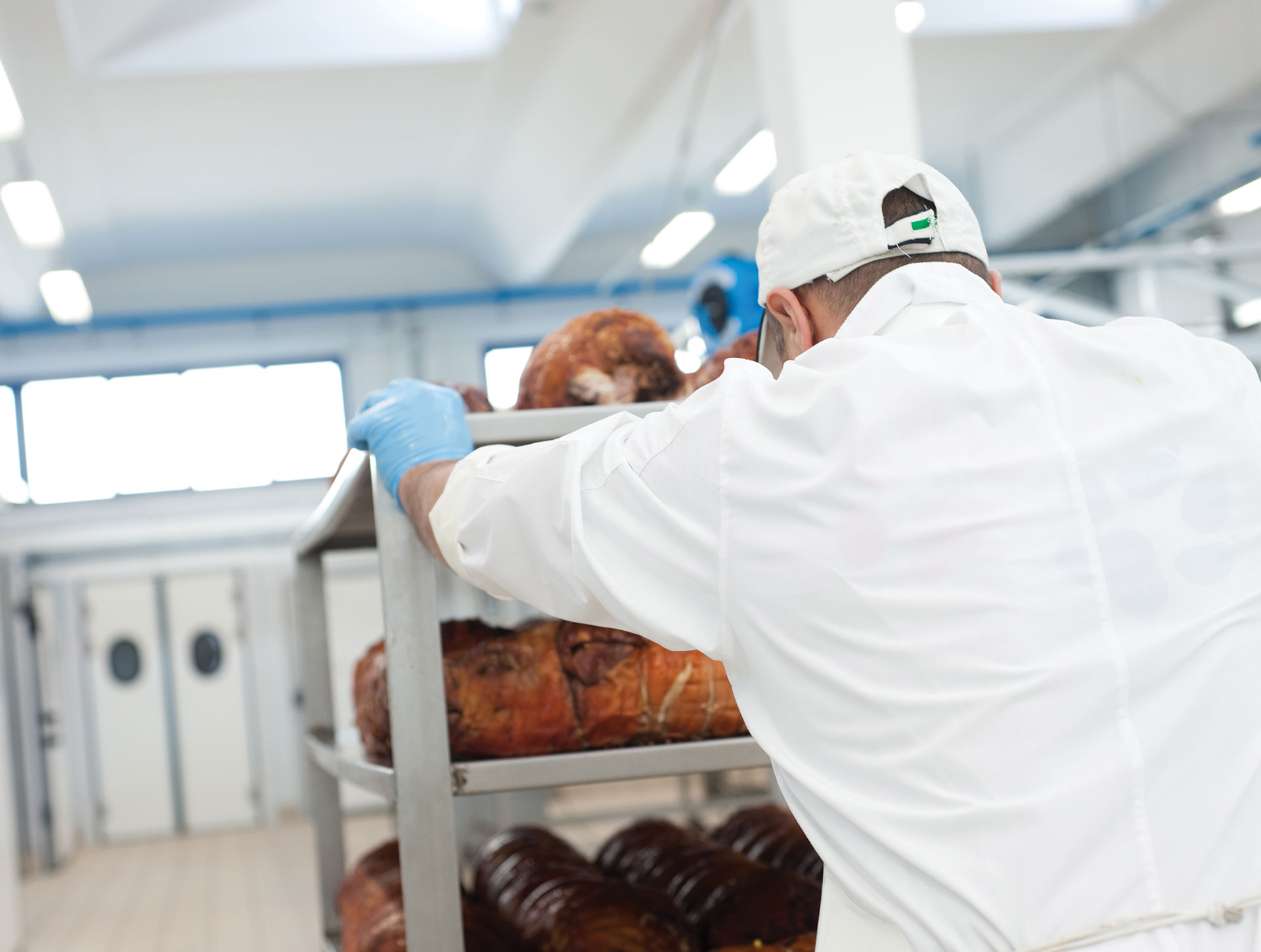 7
Slices are portioned manually, in 4 different sizes, to satisfy every need.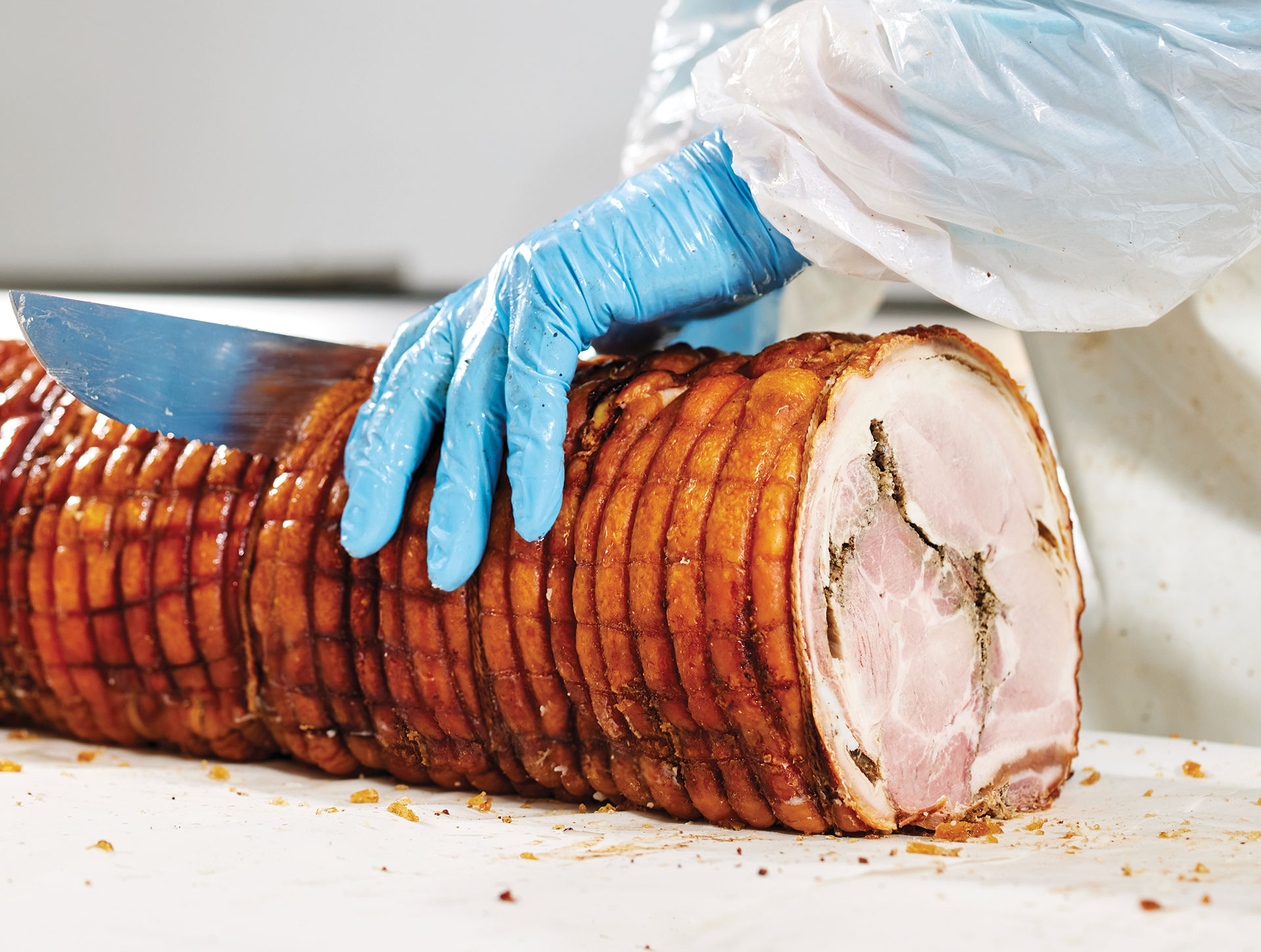 8
Finally, it is vacuum-packed, weighed and labelled automatically.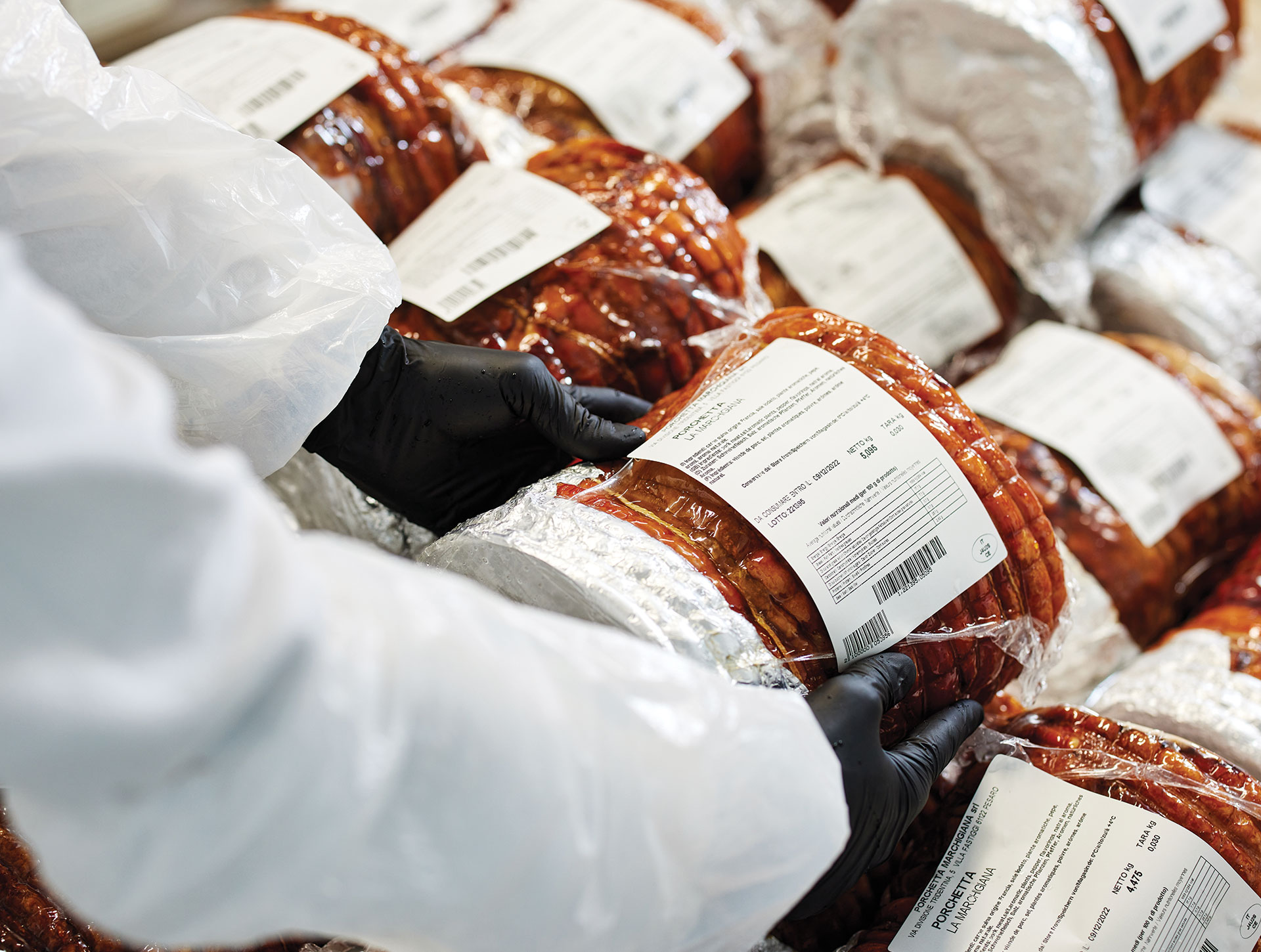 THE CHARACTERISTICS
OF OUR PORCHETTA